0 comentarios

149 Puntos de vista
Are you a passionate cannabis smoker planning a trip to Vietnam? Look no further! We've done the research for you and can provide you with all the information you need to know about getting and smoking weed in Vietnam. From the laws and places to get cannabis, to the quality and our experiences, this article will provide you with the essential knowledge to make your journey smoother and more enjoyable. So, don't worry – you're sure to satisfy the weed addict in you in Vietnam! Here is All You Have to Know About Weed in Vietnam.
Weed Laws in Vietnam

Is weed legal in Vietnam? No. Cannabis laws in Vietnam are strict and can result in severe penalties, including the death sentence for possession and distribution. However, enforcement of these laws is not always strict, particularly for foreigners. It is possible to find and consume cannabis in Vietnam, but it is important to exercise caution and use common sense. Avoid smoking in public or disrespectful areas and do not grow or sell cannabis. Additionally, do not attempt to smuggle cannabis into the country as the penalties for this can be severe. Instead, you can find good quality cannabis in various locations around the country.
It's important to note that even though cannabis laws may not be strictly enforced in Vietnam, it is still illegal and considered a serious crime. It is also important to be aware that laws and enforcement can change at any time, and it's not worth taking the risk of getting caught and facing severe penalties. If you do choose to consume cannabis, it's best to do so in private, discreet locations or in places where the owners are aware and okay with it.
Furthermore, it's important to be respectful of local culture and customs. Consuming cannabis in public or in areas where it may cause disruption to the community is not only illegal, but it's also disrespectful to the locals. It's essential to use your discretion and consider the potential consequences before engaging in any illegal activities.
As a tourist, it's important to remember that you are a guest in someone else's country, and it's essential to respect the laws and customs of the place you are visiting. If you want to enjoy your trip, it's best to avoid any involvement with illegal activities, including the consumption and possession of cannabis.
In summary, cannabis laws in Vietnam are strict, and penalties can be severe. However, enforcement of these laws may not be strict for foreigners, but it's still not worth taking the risk. If you choose to consume cannabis, do so in private and respectful locations, and always use caution and common sense. Remember to be respectful of local culture and customs, and avoid any involvement in illegal activities that can harm your trip.
How did they get Weed in Vietnam?
Weed is illegal in Vietnam, but it is readily available on the black market. Many dealers can be found in parks, bars, and on the streets. Additionally, the drug is often smuggled into the country from neighboring countries, such as Laos and Cambodia.
Getting cannabis in Vietnam is relatively easy with the right connections. It's especially easy to find good quality weed in places where there is an expat community. In touristic areas, it's also relatively easy to get cannabis, but the quality is questionable. If you're planning to travel around the country for a while, it's best to stock up in Saigon, Da Nang, and Hanoi, where the expat community is large. You can also find cannabis in other touristic cities, but be aware that many of the taxi drivers offering it are scammers and they may even be working with the police. With a bit of research, you can get all the information you need to get your hands on cannabis in Vietnam.
Weed price in Vietnam
Cannabis in Vietnam is extremely affordable compared to Western standards. The average price for a bag of 5 grams is around 250k VND, which is just over $10. The quality is not the best, but it will still give you a decent high. For higher quality strains, prices are usually 500k VND for a single gram. You can also buy from motorbike dealers on the street, but it is not recommended as there are many scams associated. Prices on the street are usually 900k VND for a baggie of 5 grams, and the quality and quantity can often be questionable. If you really want to buy cannabis, try to bargain and learn some basic Vietnamese phrases related to numbers.
Imported kush: $10-$25/g, $600-$900/100g, depend on quality
Vietgrow weed: $15-$25/5g bag, $100-$600/100g depend on quality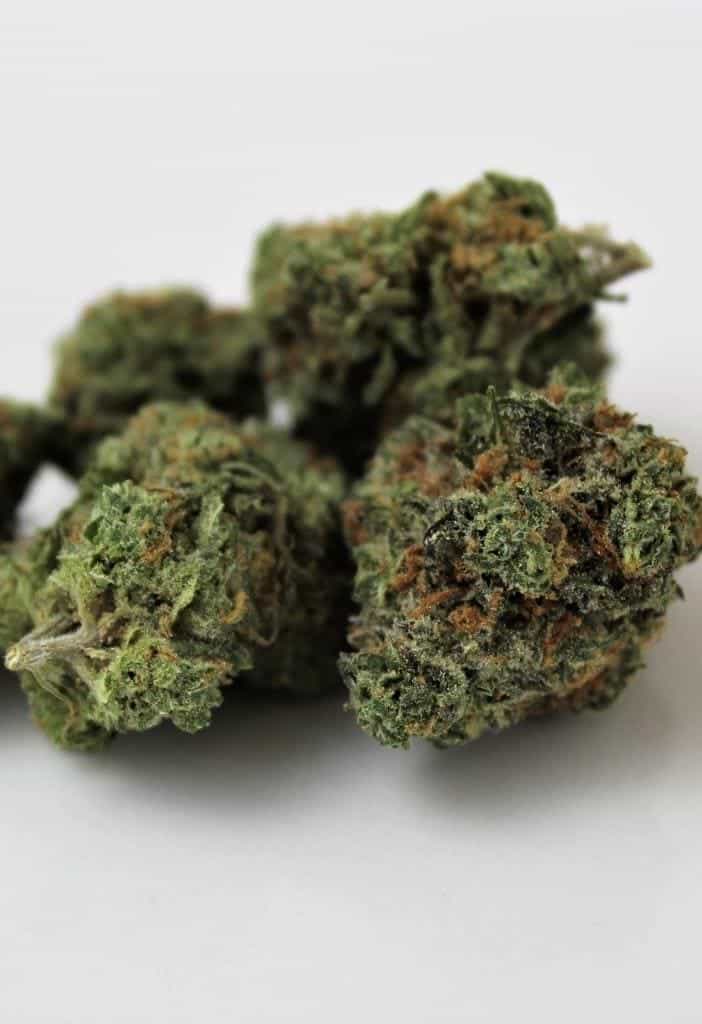 Weed Quality in Vietnam?
Cannabis in Vietnam may not be the best quality, but the cost/benefit ratio is high. You can typically find 3 different types of weed: Vietnam outdoor grown, which is the lowest quality and cheapest but can give you headaches; Cambodian/Laotian import, which is good quality and reasonably priced; and Canadian import/indoor grown, which is the most expensive. Both the Vietnamese and Cambodian imports can work well and give you nice experiences, so we recommend the latter. Whichever type you choose, make sure you're aware of the potential effects it may have.
Did they smoke weed in Vietnam War?
It is unknown how widespread the use of weed was during the Vietnam War, as it was illegal in Vietnam at the time. However, there have been anecdotal accounts of soldiers using weed to self-medicate for physical and psychological pain related to their experiences in the war.
Best online shop to buy Weed in Vietnam
Are you in Vietnam now? Check out our Telegram Channel for all the best Weed stuffs.
Telegram Chat: https://t.me/vnbuds
Telegram Channel: https://t.me/vnbudssaigon