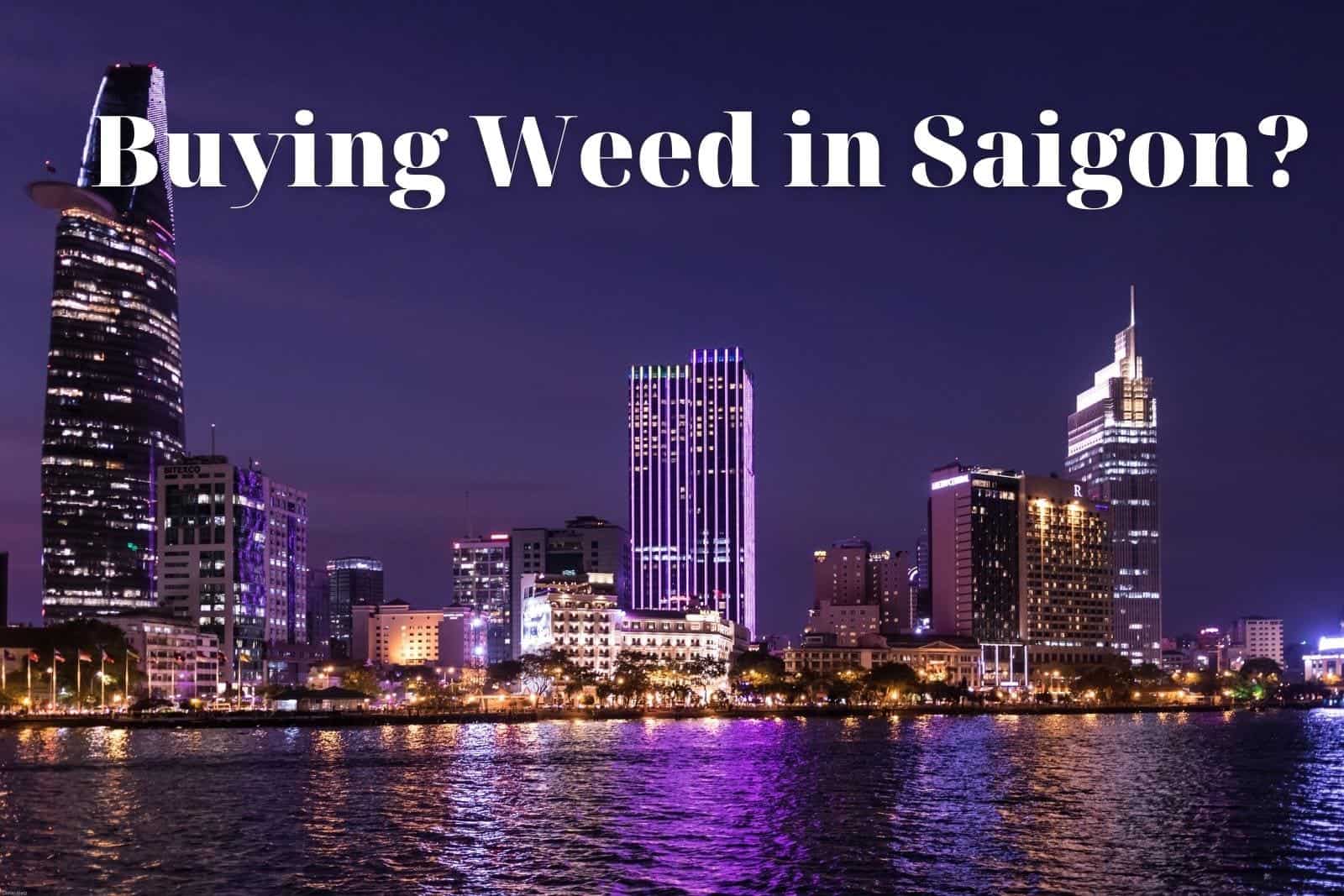 Planning to visit the biggest and most developed city in Vietnam – Ho Chi Minh City (formerly known as Saigon)? But don't know Where to Buy Weed in Saigon? Well, is there anything better than getting your hands on some weed and enjoying the smoke while exploring the beautiful sights the city has to offer, educating yourself about Vietnamese history or taking a part in probably the best nightlife in Vietnam?
There are many things to do, especially when it comes to nightlife! Many backpackers and travelers who're looking for crazy nights head down to Saigon. Weed, alcohol and other things are very available in the city, so you shouldn't experience any problems when getting some cannabis!
Cannabis Laws in Saigon
Laws related to cannabis are the same in Saigon as in the rest of the country. Businesses are popping up each day and more tourists are coming to have a crazy time there. On the paper, for having just a little cannabis on you, you can serve a lifetime in a labor prison, or even get executed. Many people will advise you not to smoke any weed in Vietnam, but just keep reading and you'll get the idea how is the situation there!
Well, as a communist country, corruption levels are very high, especially among police and lower levels of government. It means that almost in any case if you get caught, the police will try to get as much money as possible from you. Please have in mind it's only applicable for getting caught while smoking and having a small stash on you.
If you get caught carrying huge quantities around, then you can expect a crazy time with police and probably the bribe won't save you! Weed scene is huge in Saigon and there are areas where you'll see expats and locals smoking and rolling openly in the middle of the road. Some places are filled with police and still, you can smell cannabis all around.
Police don't look so much concerned about the tourists, but always use your common sense and avoid smoking in public places. There is a huge possibility that if you get caught nothing will happen, but the hustle with the police is usually crazy as there is a language barrier and also, you will lose a lot of time and money just for one joint.
Be smart and smoke on secluded places to avoid it!
Cannabis Prices in Saigon
Prices usually vary depending on the quantity, quality, and connections you have. Expats and locals usually get good prices compared to tourists as they already know people and places to go. Your best bet is to make friends with them and let them hook you up with their connection. That way, you're sure to get the best bang for your buck.
Taxi drivers will often sell you a small bag of around 3 grams for 500,000 VND (around $20), but the quality is very low. You can always negotiate the price with them and sometimes if you're lucky, you can get the same amount for half of the price. For 10 grams of low-quality domestic buds, you can expect to pay around 500,000 VND.
These buds look very bad, but the high will be decent when you put more in one joint.
The kush is popular there, but it's mainly for the tourists which means the quality isn't comparable to the kush and the prices vary from 500,000 – 1,000,000 VND for a single gram.
Saigon is a very awesome city where you can do many things and enjoy a crazy nightlife. No matter which day of the week you decide to go to a party, there will be always something going on. Getting your hands on weed in Saigon is pretty easy and kind of safe, but always use your common sense. The laws are strict, but no one seems to force them, so even if you get caught, you can expect to pay a bribe that is usually around $100 or more.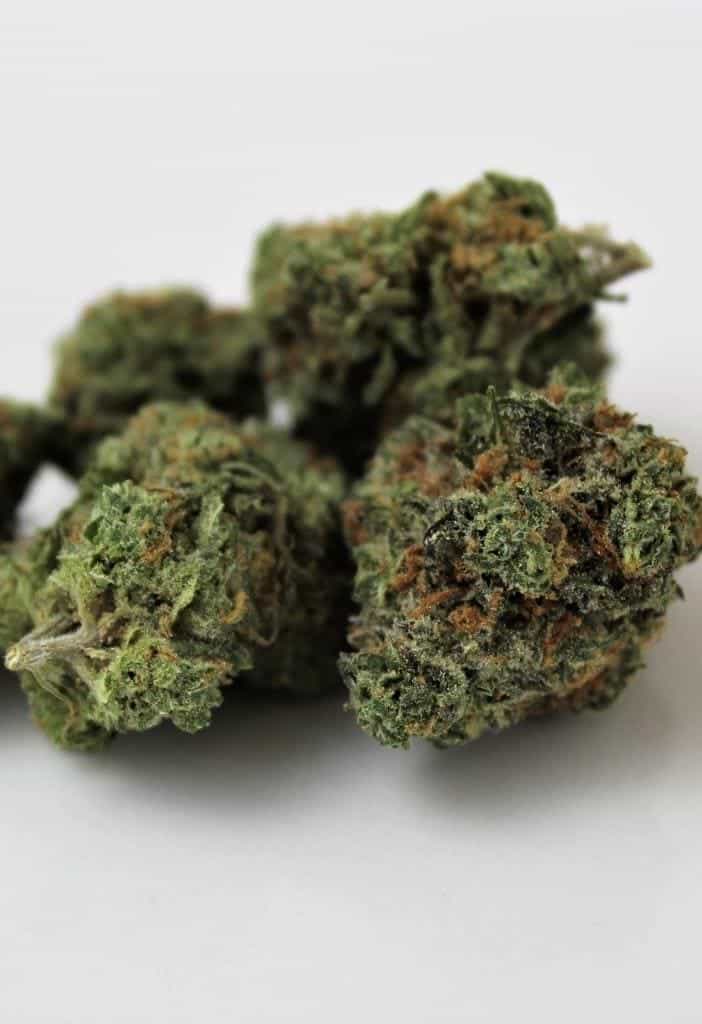 Where to Buy Weed in Saigon
Donec felis leo, venenatis eget dui tincidunt, rutrum tristique odio. Donec non risus posuere, sollicitudin libero tincidunt,
Getting weed in Saigon is very easy and you must be very unlucky not to get your hands on some cannabis. The quality can vary a lot, but still, for the price you pay you will definitely get a certain buzz. Saigon is known for a vibrant nightlife so it's not a surprise to see many tourists and expats having the best time of their lives around the city.
Once you're walking around the streets of Saigon, you will smell cannabis here and there. Your best bet is by checking the popular backpackers' street called Bui Vien street.
The nightlife there is very vibrant and many street shops are around. Also, the bars filled with tourists are at each step, and you will definitely smell some cannabis from some of these.
You know what to do! 🙂
Also, on Bui Vien street, you will get approached by many taxi drivers who'd like to sell you cannabis openly on the street. Some people reported being scammed and not getting the real cannabis, so if possible, always try to check out the stuff before giving your money away. There are hundreds of ways how you can get scammed in Vietnam.
Don't forget to check the intersection between Pham Ngu Lao street and De Tham street as there will be always a few motorbike drivers chilling and offering cannabis.
We found cannabis by checking the party events where foreigners come, so it was very easy to score some cannabis there.
The best bet would be to get to know expats who're living in the city for a longer period as they probably have connections.
Also, don't forget to check party hostels around Saigon!
Best place to Buy Weed in Saigon, Vietnam
Where to Buy Weed in Saigon, Vietnam? Here, at Saigon Weed, The best place to buy weed in Saigon is the website saigonweed.com. This website offers a wide range of high quality strains, fast delivery and friendly customer service. We offer same day shipping all over Saigon and the price always good: $10-$15/gram for Imported Weed, lower price for Vietgrow stuffs, Cambodia or Viet Mango strain.
Not only Weed, we also have THC Vape Pens (Pure Cannabis Oil Vape Pens), Moonrock, Hashish, RSO for cancer patients, and many more Cannabis products.
Payment: Bitcoin and other Cryptocurrency, US bank transfer, VN Bank transfer.
Shipping: Sameday or 24h shipping in HCMC at least, 1-3 days to other citys.
Are you in Saigon now? Check out our Telegram Channel for all the best Weed stuffs.
Telegram Chat: https://t.me/vnbuds
Telegram Channel: https://t.me/vnbudssaigon